Written by FFIWA_webmaster
Published: 30 Jun 2019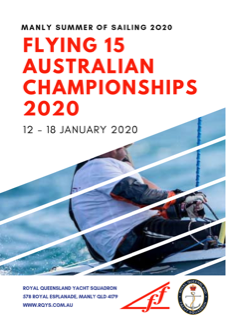 The Notice of Race for the 2020 National Flying Fifteen Championships has been issued and can be downloaded from here --->Flying Fifteen Australian Championship 2020 - Notice of Race.  
The Championships will be sailed from the Royal Queensland Yacht Squadron between January 12 and 18, 2020.  With the world FLying Fifteen Championships being held in Fremantle just over a year later, this is a great opportunity to hone your skills in a top class fleet (and enjoy some Queensland hospitality at the same time).