Written by FFIWA_webmaster
Published: 28 Mar 2015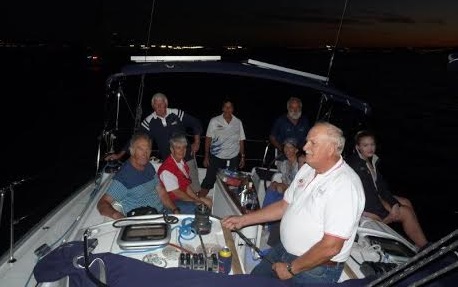 On Wednesday evening several SoPYC Flying Fifteeners went on a twilight cruise aboard either the Midolo or Burtenshaw yachts, along with a ring-in past Fifteener, and his lovely wife, who is sailing with John in Esperance. The weather was perfect; moderate breeze, beautiful sunset and almost no wine was spilt... Some of the mark roundings looked like they had the potential to be action packed, but the skippers thankfully played it safe and no damage was sustained by any boats we were aboard. After sailing and a post sailing drink and chat on board, we all adjourned to dinner on the quarterdeck and more drinking and chatting. A fun time was had by all, as promised. We are hoping to have another twilight sail next season with more notice and more daylight, so stay tuned.