Written by FFIWA_webmaster
Published: 27 Aug 2015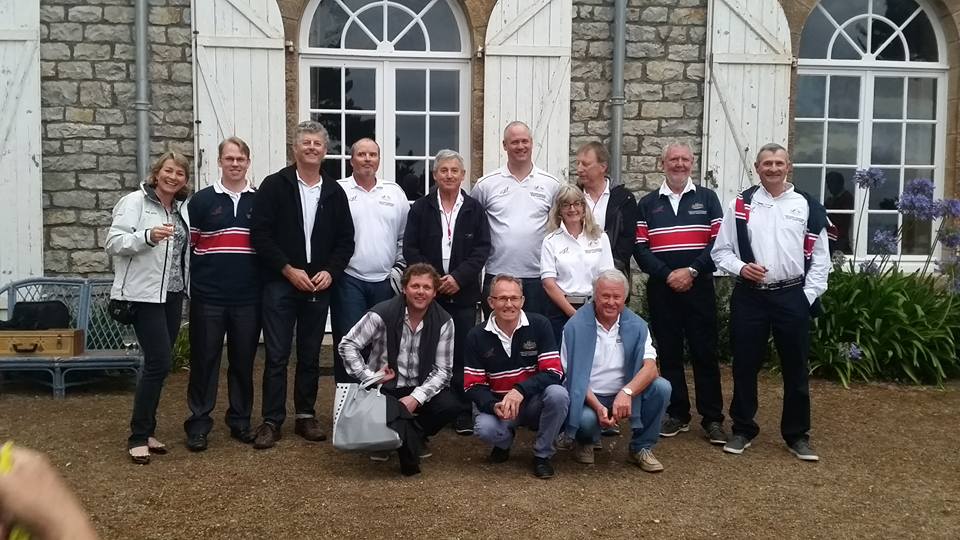 Back left: Phillipa Packer, Michael Gooding, Martin Arrowsmith, Dean McAullay, Peter Rooke, Matt Summers, Aileen Lucas, Neil White, John Hassen, David Swan. Front left: Matt Elliott, Mark Gooding and John Wilson. Missing in action Kim Peaker and Simon Lucas.
Aussies looking very relaxed after a tough day on the water.
The Race Team at Centre Nautique Crozon Morgat scheduled racing for 13.00 and successfully completed two races of day 5 of the F15 World Championship in France. Weather has been impeding racing with plenty of precipitation and wind, thanks to the Uffa Fox brilliant planning hull design our sailors are experiencing brilliant rides on the waves with breeze strength forecasts of 18 - 25 knots.
Find out more...